Water Skiing at Stanford, Western Cape.
I've been skiing since I was about 8 years old, and one of my favourite places for a holiday is Stanford, near Hermanus, about 90 km East of Cape Town. The Klein ("small") river is about 14 km long, and has abundant bird and other animal life. It flows into the Hermanus lagoon, which is a haven for windsurfers. It's occasionally windy, but the calm days are special.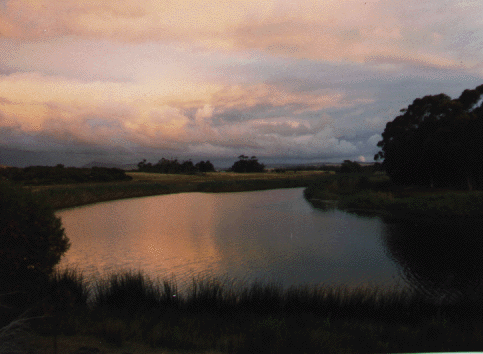 The Klein River about 6 km from Stanford.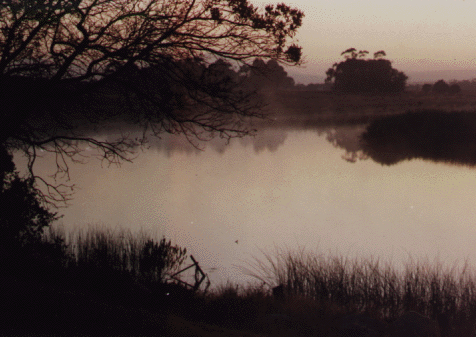 Early morning at Stanford.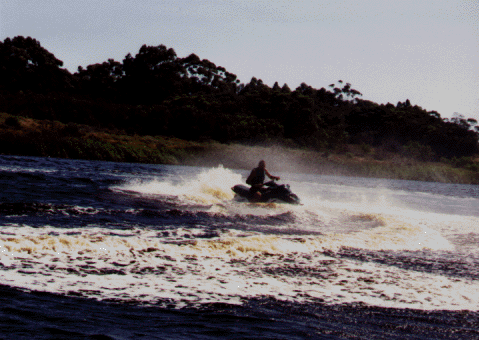 Carving it up.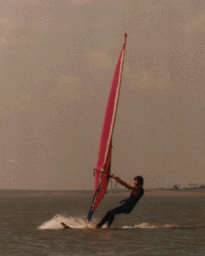 Sailboarding on the Vaal Dam.