Linda Costa's Rock-Climbing Page.
Member of Johannesburg hiking club as well as the Mountain Club of South Africa.
Tonqani has rather exposed 60-70m cliffs of varying grades. Here Linda makes her way up "Hawkeye".
"Hawkeye" is a grade 16 (F2) climb of moderate exposure (***), with the eye visible just behind her.
Linda negotiates the eye, the "crux" of the climb.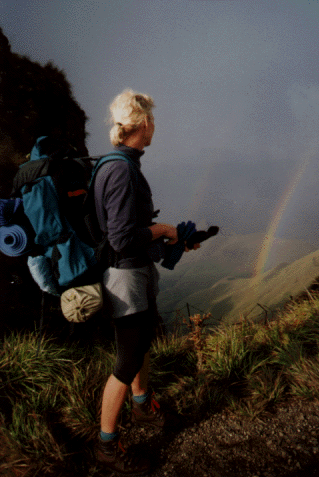 The Natal Drakensberg has some of the most beautiful hiking scenery. This is on the way to the top of the amphitheater in the Northern 'Berg.